JamSpace Blog and News Section
Download Festival Confirms Melbourne 2018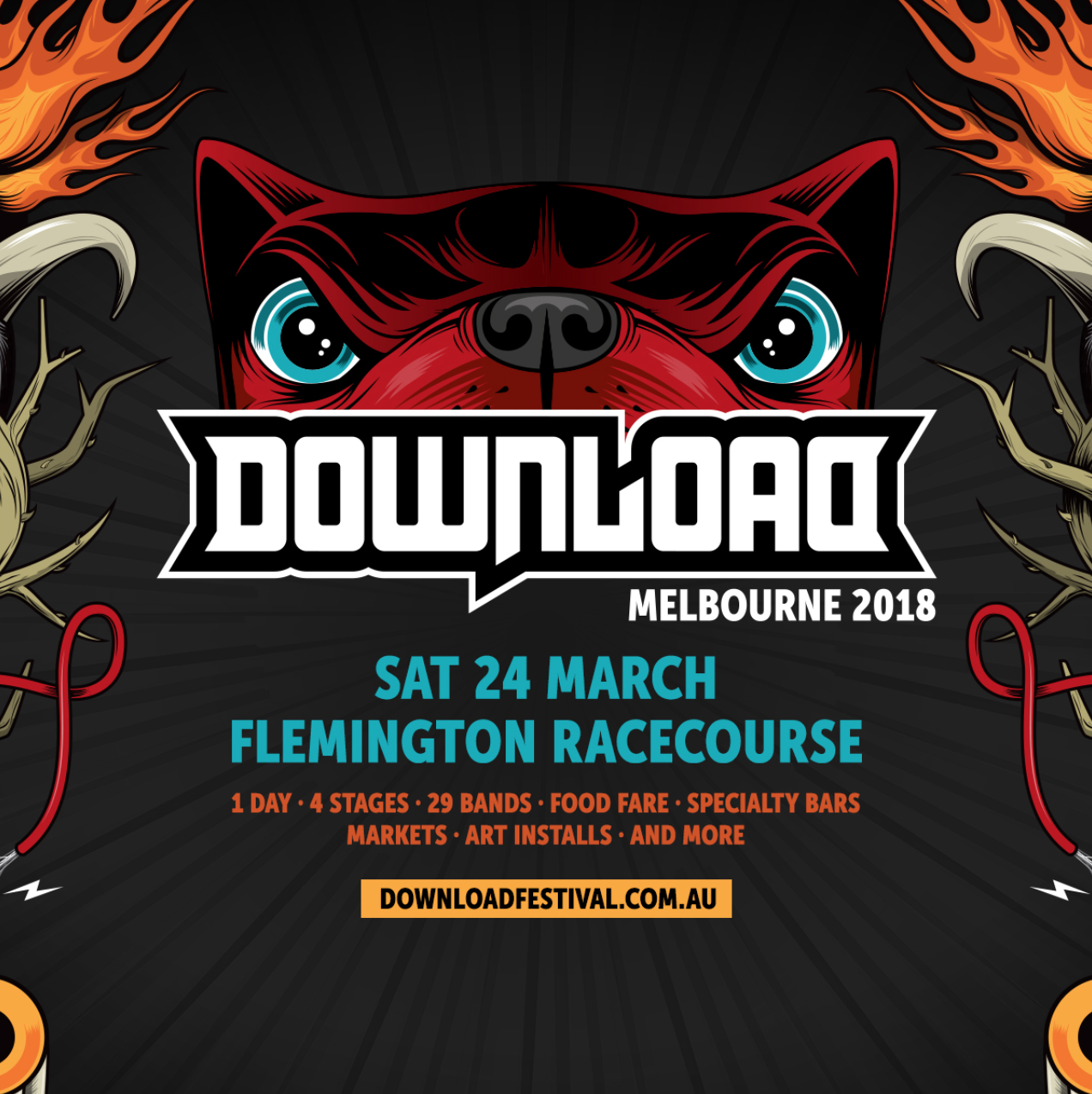 Download Festival Confirms 2018 Australian Event & Details
Forget the , forget the speculation, it's now all very real —
Download Festival

is officially coming to Australia in 2018.

With the official website going live this morning, it has been confirmed that Live Nation, Unified and Secret Sounds will bring the UK-founded rock festival to Melbourne's Flemington Racecourse on Saturday 24 March.

The full line-up will not be announced until next Thursday (9 November), however it is understood that the bill will feature 28 bands in total, with 1/3 being local acts, across four stages.

Though the Australian debut will only be a one-day event, the intention is to expand each year to eventually become a national-touring festival.

It's also believed that the upcoming line-up will reflect the one-day event, however as Download continues to grow in Australia, it will become more in line with the UK festival.

Speaking to Herald Sun, Live Nation's Nigel Melder said he wants the festival to be "sustainable" and hosed down speculation that Soundwave founder AJ Maddah was attached to Download Festival in Australia.

"AJ Maddah is not involved, AJ never was," Melder said.

Melder also addressed the website for the event accidentally going live last week.

"Did it make my job harder? Yes. But look at the passion of these fans, imagine if nobody cared?" he said.

"These fans are invested."

Keep your eye on theMusic.com.au for more details as they become available.

The announcement comes just one week after booker and event co-founder Andy Copping confirmed Download will be heading our way in 2018.