JamSpace Blog and News Section
Jam Space Launches NZ's First Peer to Peer Music Gear Hire Platform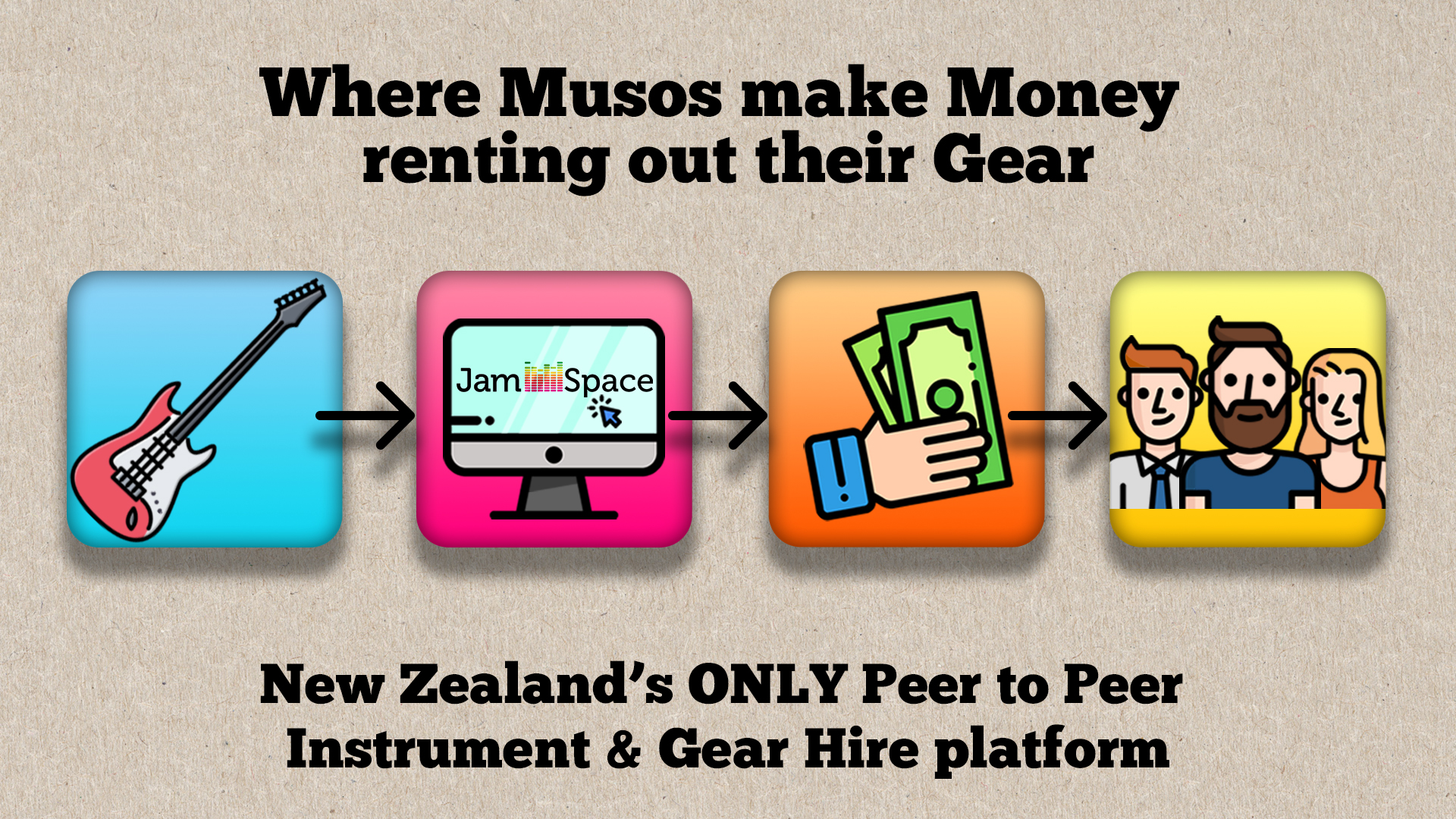 Jam Space has created a trusted platform for you to rent out your gear to other musos and make cash fast!

The world is heading more and more towards an on-demand market. In a time where people share their homes, cars, investments and even their savings - we wanted to make it easier for kiwi musicians to be able to hire what they want, when they want it. On the other hand, we also want you to be able to make money whilst helping other musos achieve their goals.

We see a future where kiwis can find & hire any piece of gear they want for whichever dates they want, and to book it online right here on Jam Space.

Imagine, never having to lug your amps and cabinets in long road trips or paying for excess baggage on flights for your next tour! What about using a variety of gear for your next EP or Album without having to front the purchase costs just for that one recording!

We believe this is not only possible but we have created the place where you can do it right now! We have just launched the new Gear Hire section and we need YOU to list more and more so our music community can find what they need, when they need, plus you will make moolah doing so!

The listing process is painless and easy. You can do it on mobile or desktop. We even have a handy price slider bar to show you what price the market will be likely to rent your gear out at. We do recommend following some safe-renting practices here to ensure you and your gear are safe.

Help us create the future of music gear hire on-demand and let it start right here in New Zealand!