JamSpace Blog and News Section
Peer to Peer Gear Hire - Safe Practices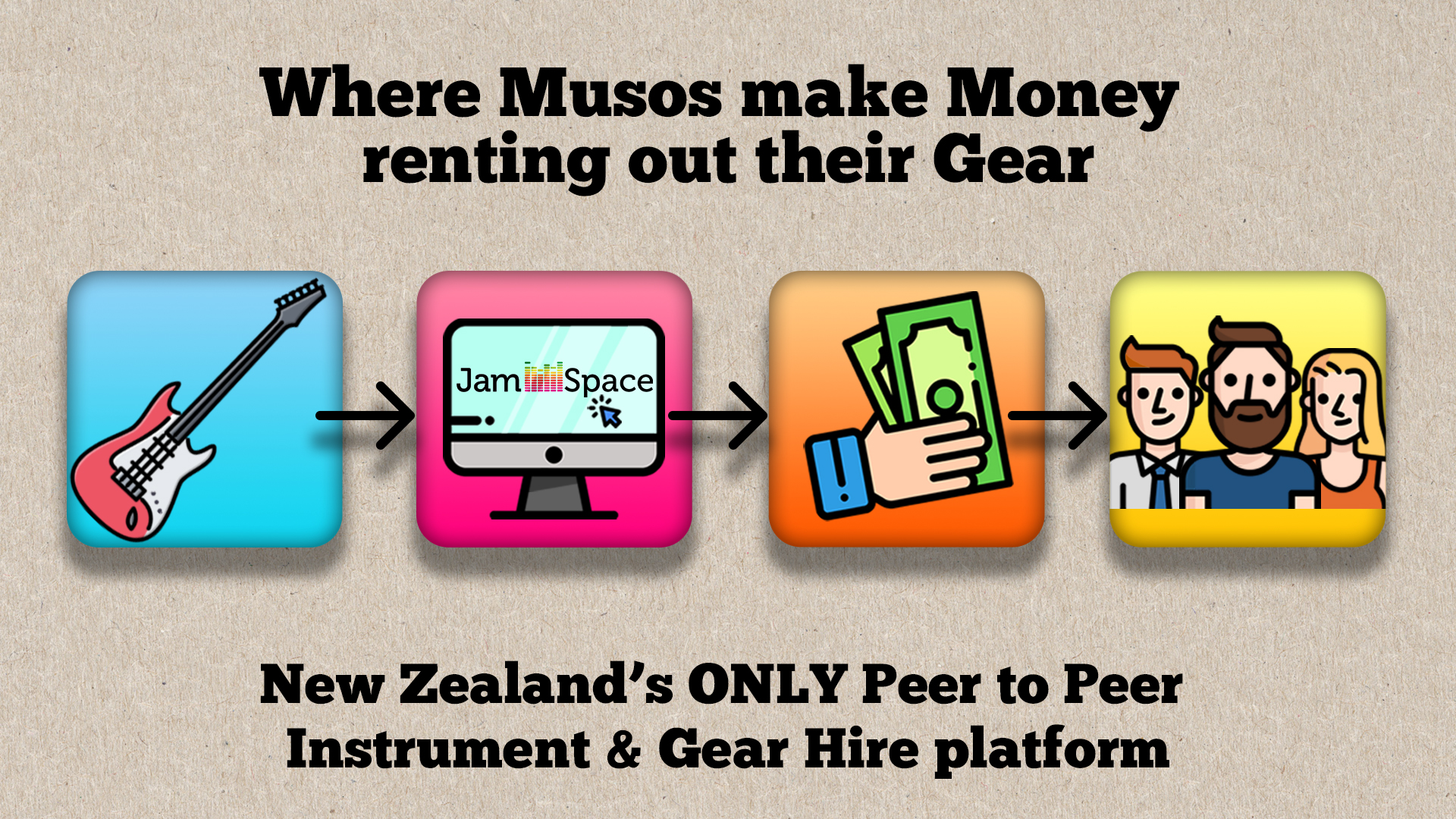 The world is heading more and more towards an on-demand market. In a time where people share their homes, cars, investments and even their savings - we wanted to make it easier for kiwi musicians to be able to hire what they want, when they want it.
These advances always come with some safety risk and it is necessary to have security and insurance measures in place. We want Jam Space to be a trusted and safe place for you to jam.
Here are some top tips from the Team at Jam Space when hiring your gear to others:
Accurate listing details and condition of items.
Remember to list all characteristics and condition of your item accurately in the listing. When hiring off someone make notes and write down any scratches or marks and get the party you are renting off to sign off on those notes.
Get a Contact phone# and Photo ID.
Always get the renter's contact details and a quick photo on your phone of the renter's driver's licence or passport (valid photo ID).
Request a Bond.
If the item you are renting is very expensive then we always recommend you request a reasonable bond. This will cover for any minor damages or late returns but also ensure you get serious, trusted renters.
Insure all your gear.
Check with your insurance company and make sure all your gear is covered.
Beware of fake goods.
If you do see items that are not as they are advertised then please report it to Jam Space immediately.
Add a serial number of your item.
When listing there is an option to add a serial number of your item. We do not display this to renters, we keep this for your security in our records.
Request payment upfront.
Do not lend gear without receiving payment and bond first.
Check the renters Jam Space member rating.
The more successful Jam Space trades and reviews a member has the less likely they are to be dodgy!
We look forward to helping you achieve all your musical goals. Safe Jamming!